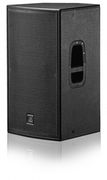 DAS Action 15A 1000 W 15" 2-Way Powered PA Speake "Free Shipping"
1001HITECH is an authorized DAS Audio dealer
BRAND NEW, FACTORY SEALED, IN STOCK
DESCRIPTION :
The Action 15A is a powered two-way system designed for exceptional performance in a wide range of applications.

The Action 15A is the 1000 W peak Class D amplifier provides extended bandwith, improved dynamic range and exceptionally low distortion. The Digital Signal Processsing (DSP) incorporated in the Action series provides unparalleled control over the audio signal. Critical parameters have been fine tuned for each cabinet.

The DAS Action 15 loudspeaker provides powerful low frequency reproduction. High frequencies are handled by the M-34 compression driver which uses a 1″ exit and titanium diaphragm for exceptional performance in all types of applications.
When your looking for state-of-the-art technology, look to 1001hitech.com
PRODUCT FEATURES :
Amplifier Power: 1000 W peak, 500 W continuous Class D, Biamplified
Frequency Range (-10 dB): 45 Hz - 20 kHz
Rated Peak SPL at 1 m: 131 dB
Dispersion: 80° x 50°
Enclosure Material: Birch Plywood
Color/Finish: Black/ISO-Flex Paint
Connectors: INPUT: Female XLR, LOOP THRU: Male XLR, AC INPUT: powerCON
AC Requirements: 115 V, 3 A, 50 Hz/60 Hz, 230 V, 1.5 A , 50 Hz/60 Hz
Dimensions (H x W x D): 77.4 x 44.6 x 43.6 cm (30.5 x 17.6 x 17.2 in)
Weight: 26 kg (57.2 lbs.)
Get peace of mind with the five years enclosures and speaker components two years for electronics part.
Availability: Usually ships the same business day.